Four Orang Asli Settlements
About Pos Balar
Created in the 1940s, Pos Balar is home to one of the Temiar communities in the district of Gua Musang, Kelantan. It is located approximately 90 km from the town of Gua Musang. It takes about a 3-hour drive on a logging road to reach Pos Balar.
Pos Balar consists of eight distinct villages: Kampung Barong, Kampung Ipes, Kampung Perawas, Kampung Manjul, Kampung Balar, Kampung Temaga, Kampung Dakoh, and Kampung Peng. These villages are located closely to each other, where the farthest villages to the east (Kampung Barong) and to the west (Kampung Ipes) are about 1½ hours walk from Kampung Perawas, where the JAKOA administrative centre of Pos Balar is located. At the time of this article, the total population of Pos Balar is estimated to be around 800 residents.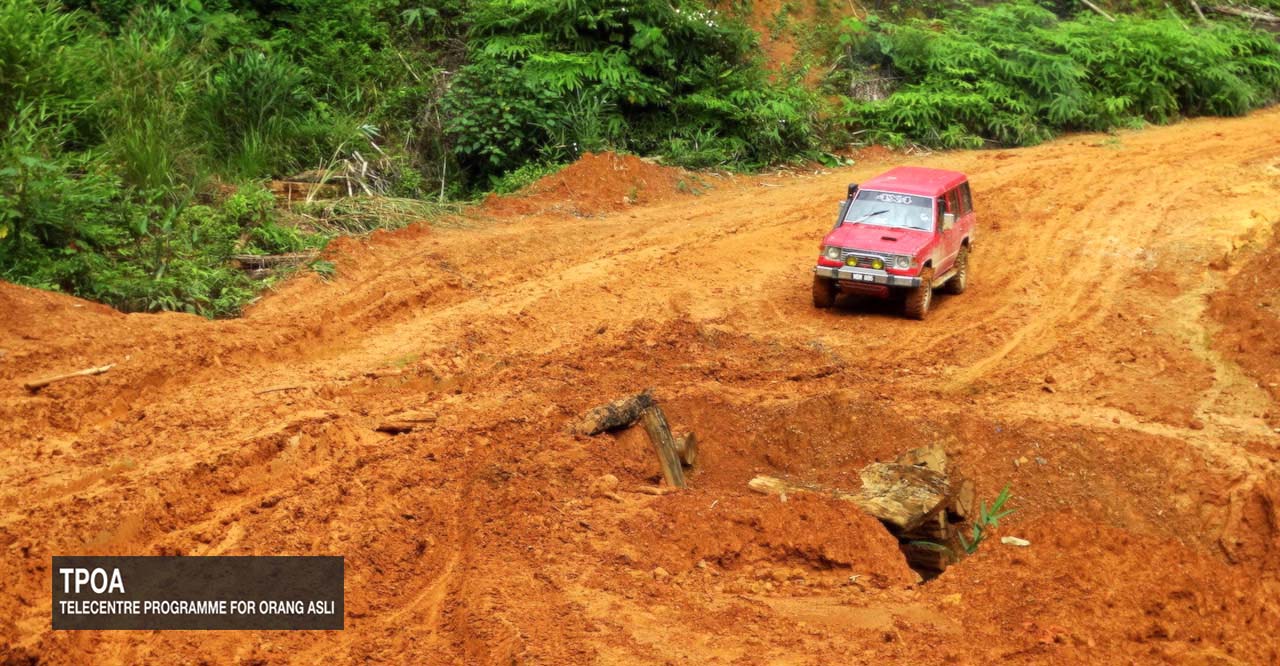 The administrative center for Pos Balar is Kampong Perawas. Apart from a primary school, there is also a clinic, a community hall, and two government quarters in Perawas. Nowadays, these buildings function as makeshift locations for village gatherings as well as lodging spaces for visitors during government-sponsored events.
Besides that, there is also a surau (Surau Al-Khalifah) and a church (Gospel to the Poor) at Kampong Perawas. At the time of this article, communication or cell towers have been placed near Kampung Perawas, giving connectivity to the nearby communities. However, the road to Kampung Perawas is still not connected to the cellular network.
As the center of administration in Pos Balar, Kampong Perawas has better facilities compared to the rest of the kampongs. Most of the houses in Perawas and the neighbouring village, Manjul were built by JAKOA but there are still a small number of traditional houses built from bamboo which were erected as a result of family expansion.
Most of the houses in Perawas and Manjul are also provided with water supply from the river and electricity generated from solar panels and generators. Recently, the Ministry of Rural and Regional Development had completed a treated water supply project in Pos Balar. The solar panels were provided by JAKOA in 2003. The rest of the kampongs in Pos Balar also have basic amenities provided in Perawas and Manjul such as wooden houses, water supply, suraus and churches.
eBalar Telecentre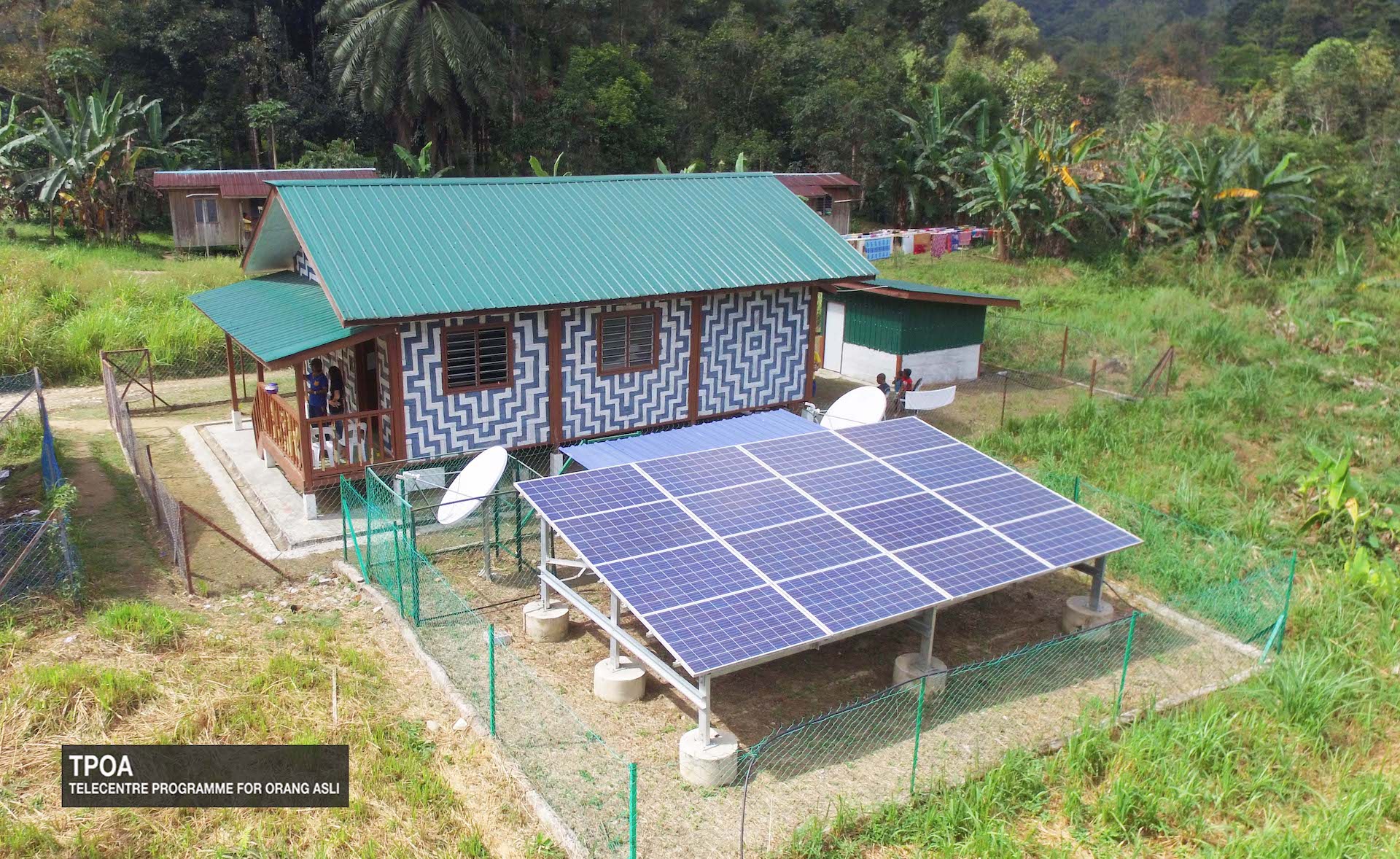 Telecentre Caretakers: Hanan, Nordin, Nelson, Azzerin, Miki, Kamal, Pasie, Jamal
About Pos GOB
Pos Gob is located around 100 km from the town of Gua Musang, and is also another Temiar settlement in Kelantan. At the time of this article, Pos Gob has a relatively small community of approximately 500 residents resides within the fringes of the rainforest and consequently. The only accessible means to this village is via logging road that takes up to 3 hours by road.
Pos Gob comprises of eight villages: Kampung Gob, Kampung Kacheng, Kampung Tembaga, Kampung Lengrang, Kampung Kajak, Kampung Pinchong, Kampung Gawin, and Kampung Tanjung. The villages are dispersed and not centralised, partly owing to adat which discourages those who had recent death in their family from staying in the same house.
Pos Gob lacks basic amenities such as treated water supply and electricity, and generators are privately owned. The community relies on the river for domestic use such as drinking, washing, cooking, and cleaning. The village has a balai sewang to host cultural-religious activities and meetings between the villages and outside visitors. There is also a surau built by the state religious council which is used only when there are government or state sponsored activities held in the village. At the time of this article, the kindergarten or Tabika run by KEMAS (Jabatan Kemajuan Masyarakat), is damaged.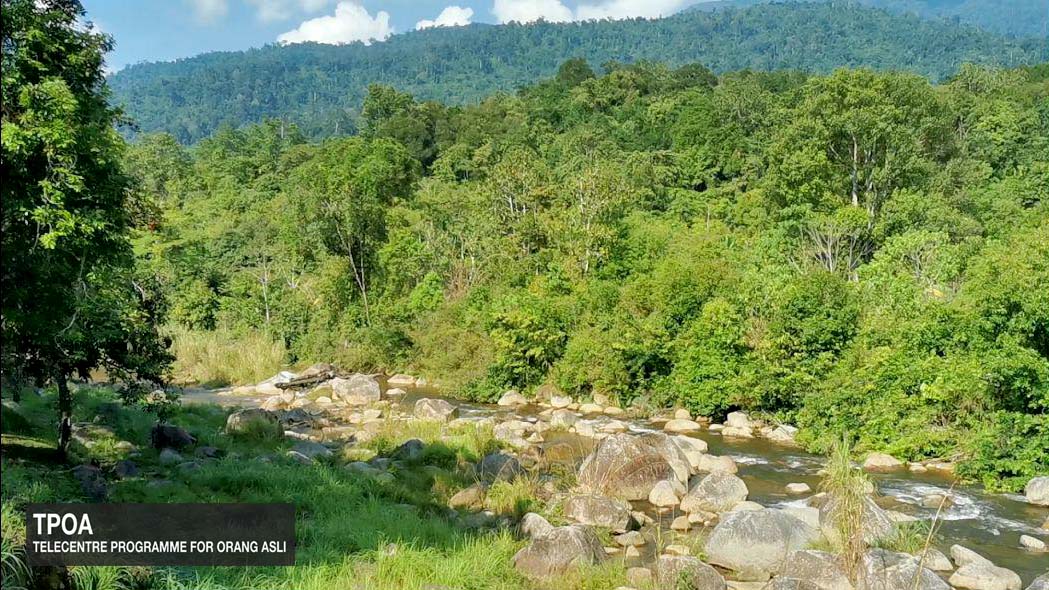 The high frequency radio set, provided by JAKOA, is still in use and has been moved to another location for fear of flood. A small room within the kindergarten functions as JAKOA's administrative centre in Pos Gob. There used to be a school quite near to it, built in 1968 by the British-led troops as part of their community engagement.
The school was closed in late 1970s due to the difficulty in attracting teachers to work here. The nearest primary school is a 3-hour drive from Pos Gob in Pasek and in Kuala Betis and the students live as boarders. There is no clinic in Pos Gob. If an emergency occurs, a radio is used to communicate Gombak for relief. The flying doctor service runs once or twice a month, depending on the available resources at the Health Ministry.
eGob Telecentre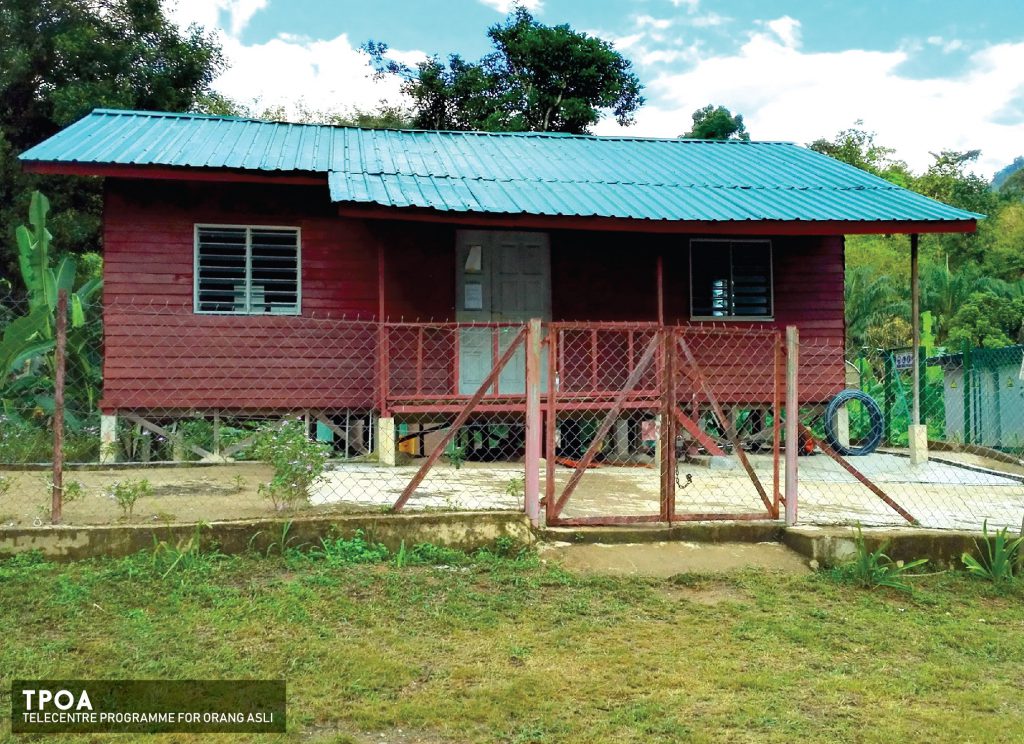 Telecentre Caretakers: Senik, Malina, Ashikin, Sasha, Jaimica
About Pos Sinderut
Located in the district of Kuala Lipis, Pahang, Pos Sinderut is about 65 km, or a 3-hour drive, from the town of Kuala Lipis, Pahang. There are 19 Semai villages under Pos Sinderut (in order of nearest to farthest – Belau, Kabang, Chempian, Bertang, Tual A, Tual B, Regang, Janggap, Rangan, Kenik, Lubok Muman, Sinderut, Bukit Long, Tigol, Saweh, Tidol, Rukam, Cherong, Labu). For the most part, every village in Pos Sinderut is headed by a Tok Batin. However, some of these villages are small ones that have split from the parent village, therefore, they share the same Tok Batin. At the time of this article, there are approximately 19 villages in Pos Sinderut with a total population of over 4,000 residents.
In terms of facilities, the main sources of electricity at Pos Sinderut are generators and solar panels. There is no treated water facility in Pos Sinderut, and therefore, the community relies on the nearby river for domestic use. The school (SK Senderut) and the JAKOA office cum health clinic are located at Kpg Sinderut, while a kindergarten or Tadika KEMAS can be found at Kpg Tual A. For those who decide to further their studies at the secondary level, the villagers usually go to Sekolah Menengah Orang Kaya Haji in Kuala Lipis.
Three types of dwellings can be found in Pos Sinderut; traditional bamboo houses, PPRT (Projek Perumahan Rakyat Termiskin) houses built by the government, and the church (Gospel to the Poor)-funded "half-houses" (the half constructed by the church is made of brick and cement, while the other half, built by the villagers themselves is made of traditional materials like bamboo and wood).
At the time of this article, the road to Pos Sinderut, until Kampung Sinderut is tarred.However, road to Kampung Rangan and Janggap as well as the road from Bukit Long to Labu are still logging road.
eSinderut Telecentre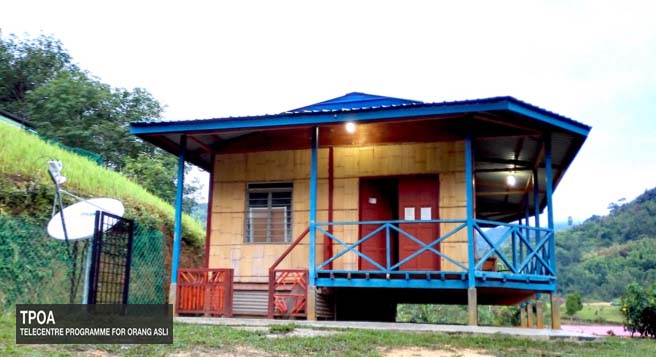 Telecentre Caretakers: Nanu, Jamilah, Yaja, Hanchumi
About Pos Lenjang
Pos Lenjang, situated 60 km from Kuala Lipis, is a Semai settlement in Pahang. As of the writing of this article, Pos Lenjang comprises of seventeen villages; Kampung Tungau, Kampung Perah, Kampung Ngempong, Kampung Ngentop, Kampung Churok, Kampung Lenjang, Kampung Pagar, Kampung Sob, Kampung Kenderong, Kampung Chaang, Kampung Pinang, Kampung Dayok, Kampung Rakoh, Kampung Batu Gajah, Kampung Simoi, Kampung Bandar and Kampung Ngening. There is approximately over 2,200 residents. The largest village is Kampung Pagar with over 350 residents while the smallest is Kampung Ngempong with 60 residents. The administrative centre for Pos Lenjang is at Kampung Lenjang.
There are solar panels being put up by TNB for the Ministry of Education behind the school. Most children who stay in the school hostels are from the kampongs in Pos Lenjang. The school also provides kelas dewasa (adult class) for illiterate adults. The clinic at Pos Lenjang is manned by four nurses who hail from Kelantan.
The administrative centre of Pos Lenjang is located in Kampong Lenjang. Pos Lenjang has a primary school with hostels for boys and girls, a clinic and a wireless radio centre manned by a JAKOA officer, Norgiman a/l Tegos. The school is equipped with many small solar panels to generate electricity as well as generators.
They visit the villages at least once a month. Pos Lenjang has a helicopter landing pad in front of the school for emergency medical cases.
The government also provides brick PPRT houses in Pos Lenjang to several kampongs that are accessible to the main un-sealed road namely Simoi 1, Dayoh, Pagar and Sop. For each kampong the government built eight brick PPRT houses. The government has plans to build more brick PPRT houses in the future. In Pos Lenjang, majority of the villagers are not connected to the power supply grid and they have to seek alternative such as to using generator. Community halls or balai are found in most of the villages except for Kampung Tungau, Kampung Perah and Kampung Ngempong.
eLenjang Telecentre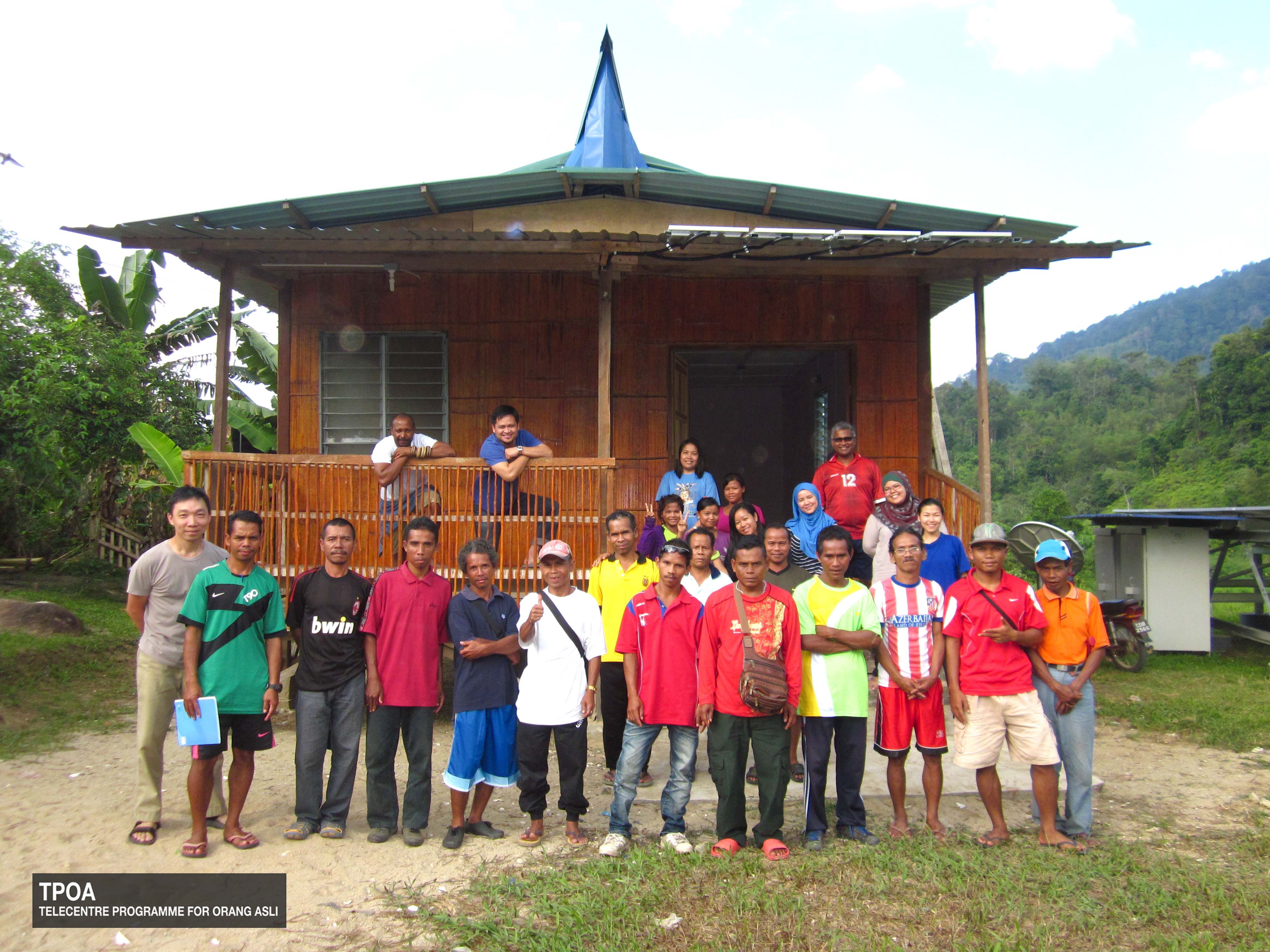 Telecentre Caretakers: Subaini, Rozita, Anis, Zaiti, Maizura, Subanah, Anis, Metius, Doli